The death of a community member can be a difficult and traumatic event for the entire community. It is important to handle the loss well because it is respectful and considerate to the deceased's family and friends while keeping the peace within the community. Here are a few tips on how to handle this.
Acknowledge the Loss
The first step is to acknowledge that a loss has occurred. This can be done by sending a card or flowers to the family. As community members, it is important to show support and understanding during difficult times. One way to acknowledge the loss is by giving the affected family time to grieve. This means resisting the urge to pressure them into attending events or participating in activities. It also means acknowledging that everyone deals with grief differently and respecting their time and space to do as they see fit.
Give the family time, and let them know you are there if they need anything. Just remember not to force your help or impose your values on them during their time of loss.
Attend the Funeral or Memorial Service
If you can, it is helpful to attend the funeral or memorial service for the deceased. This shows respect for the family and allows you to pay your respects to the deceased. It is also an opportunity to support your fellow community members who are going through this difficult time. When attending a funeral or memorial service, you must remember the following:
Dress appropriately for the event
Be respectful of the different religious and cultural customs
Respect the family's wishes and decisions
Avoid talking or making jokes
Offer support to those in attendance
Funerals and memorial services are intended as a time of remembrance, sorrow, and celebration. If you are asked to share a story, it should celebrate the deceased's life. You can create an atmosphere of comfort and support for mourning family members by being respectful, understanding, and compassionate. You may also volunteer to bring food or do other tasks that need to be done.
Make Donations Instead of Flowers
Many options are available if you would like to donate instead of flowers. This helps support the family financially during their time of need and helps others who may be going through a similar situation. Monetary donations are especially important if the family struggles financially with funeral expenses.
If the family refuses donations, you can still give to a local charity in memory of the deceased. For instance, you could donate to a homeless shelter or animal rescue organization.
If you know what the deceased was passionate about, you can donate to a charity that supports those causes. This is a great way to honor the deceased's memory and make a difference.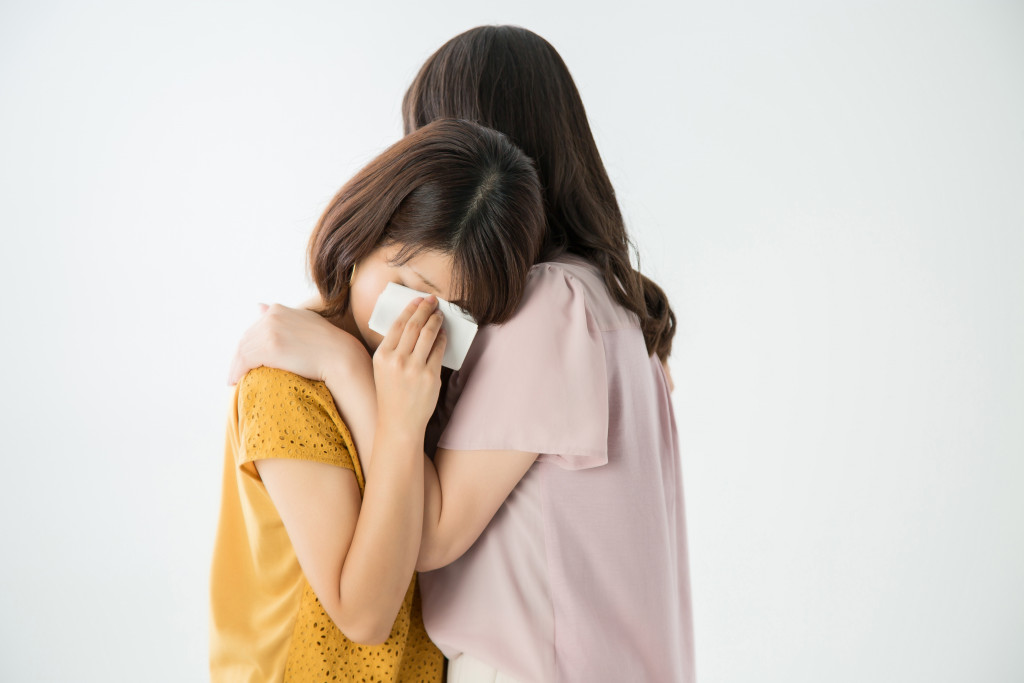 Offer Bereavement Support
When someone in the community has experienced a loss, it is important to be respectful of their grief and provide support. This can be as simple as checking in with them periodically or offering your assistance if they need it. If you are close to the grieving family, you may offer to help out with tasks such as errands, meals, or childcare.
There are also available bereavement care services that can provide bereaved individuals and families with emotional support. These services are available in many areas and help bereaved individuals cope with the death of a loved one. Bereavement counselors can offer advice, guidance, and resources to those struggling with grief. This is important, especially to those dealing with complicated and intense emotions and those having difficulty processing the loss.
If you know someone who has suffered a loss, do not be afraid to reach out and offer your support. It is important to remember that grief affects everyone differently, so people may need different kinds of support at various stages of their journey. Respect their wishes, show compassion and understanding, and help them if needed.
Offer Your Assistance
If you know someone grieving, offer assistance in any way you can. This might mean cooking meals, running errands, or providing a shoulder to cry on. Sometimes just being there for someone can make all the difference in their healing process.
You can also help by simply being there for them and listening to their stories. Let them know that, even amid their grief, you are still present and available to talk. Offer words of comfort and understanding without being intrusive or judgemental. Simple gestures like giving a hug or bringing them a small gift can be meaningful and appreciated.
It also provides practical assistance, such as organizing meals for the family or helping with housework. This can help lighten their burden during this difficult time and give them the support they need to get through it.
Losing someone is never easy, but it is especially difficult when it happens within the community. By following these tips, you can help respect the deceased and their families while supporting your fellow community members during this tough time.