Maintaining a daily practice routine, using different methods, is essential for reinforcing vocabulary, grammar, and pronunciation.
Mobile learning through language apps provides flexible, personalized, and engaging lessons to improve French proficiency.
Visiting French-speaking countries offers an authentic immersion experience, accelerating language acquisition and cultural understanding.
Methods like joining a language exchange group, consuming French media, and utilizing flashcards can significantly enhance language skills and cultural knowledge.
Learning French can be exciting, unlocking a world of culture, travel, and opportunities. The most effective strategies for mastering this beautiful language include immersing yourself in French culture, utilizing language learning apps, joining a language exchange group, and practicing speaking French as much as possible. Remember, the key is consistency and practice. With dedication and the right approach, you'll be conversing like a native in no time!
Enroll in a French Language School
Enrolling in a reputable French language school can accelerate your learning journey exponentially. At a language school, you're not just learning French; you're living it. These schools offer structured programs, carefully designed to suit different learning styles and levels.
Taught by experienced instructors, classes emphasize grammar, vocabulary, and pronunciation, along with reading, writing, and listening skills. Exposure to various teaching methods and a multicultural environment further enhances language acquisition.
The opportunity to engage in meaningful conversations with fellow students serves as a real-time practice and boosts confidence. Many language schools also provide cultural activities and excursions, allowing you to explore French culture and lifestyle first-hand. This holistic approach makes the learning process more engaging and effective, bringing you closer to fluency in French.
Practice Daily
Maintaining a daily practice routine is crucial in achieving fluency in French or any foreign language. Regular practice helps to reinforce vocabulary, grammatical structures and pronunciation, cementing them in your memory. Consistency is key; even just 15-30 minutes daily can make a significant difference.
This could involve various activities such as reviewing flashcards, listening to French radio, watching French movies, or reading French books or news articles. You could also practice speaking aloud to improve your pronunciation or write in French to work on grammar and sentence structure.
Leveraging technology can also be beneficial; language learning apps make it easy to practice on the go. Remember, the aim is to immerse your mind in French as much as possible. The more you practice, the quicker you'll progress.
Adopt Mobile Learning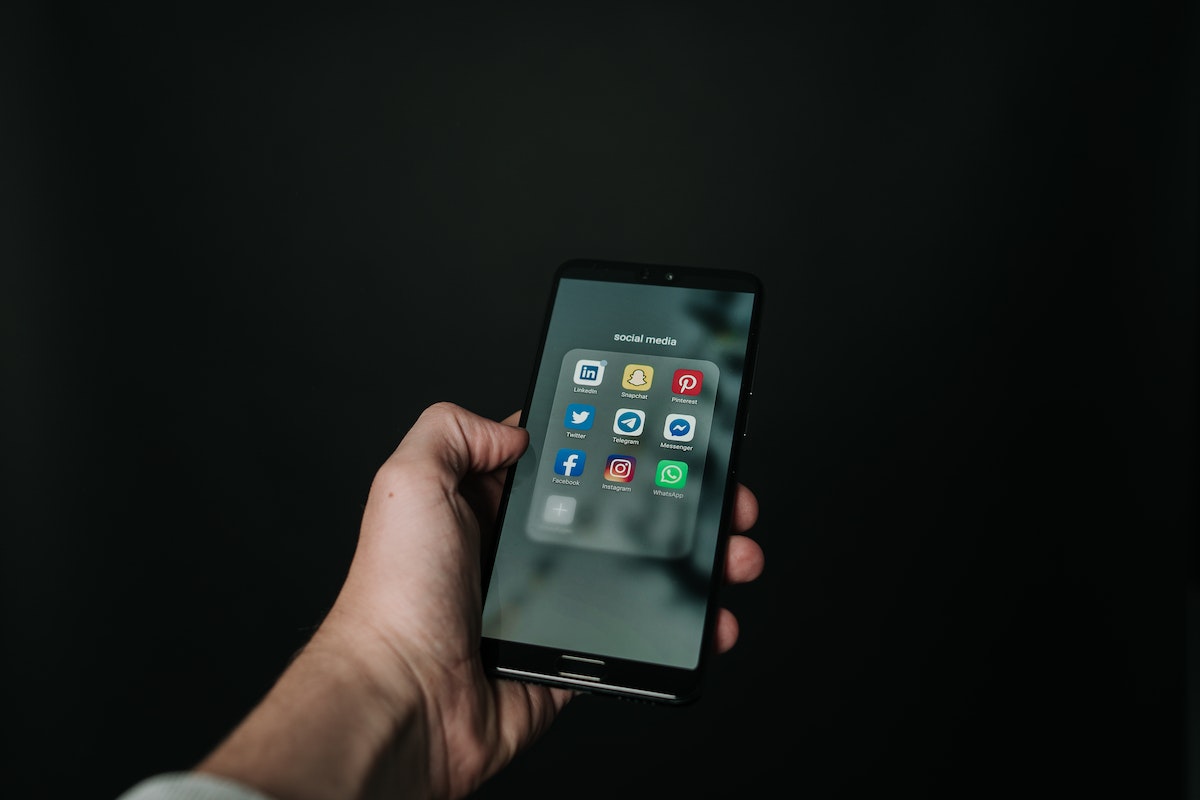 Mobile learning is a versatile and convenient way to immerse oneself in French. Through mobile apps, learners can access many resources, from interactive lessons and vocabulary exercises to audio clips and videos.
The true power of mobile learning lies in its flexibility – lessons can be personalized according to individual learning styles, and learners can study at their own pace, anytime, anywhere. It offers a multimedia approach to language learning, incorporating visual, audio, and text-based materials to cater to different learning styles. Language learning apps also include gamified elements, making learning fun and engaging.
Furthermore, most apps have built-in pronunciation helpers, grammar tips, and cultural insights. This makes learning French an educational pursuit and a culturally enriching experience. Mobile learning is truly a game-changer in the world of language acquisition.
Visit French-Speaking Countries
Visiting French-speaking countries is arguably one of the most effective ways to master French. This immersion method allows you to live the language in its most authentic form, surrounded by native speakers and the culture that gave birth to it. Whether navigating public transportation, ordering at a café, or engaging in casual conversations, every interaction provides an opportunity for practical language use.
Living in a French-speaking environment pushes you to adapt and learn quickly, vastly improving your listening and speaking skills. Moreover, the exposure to regional accents, colloquialisms, and slang provides a more in-depth understanding of the language.
Simultaneously, you experience the richness of French culture, history, and lifestyle firsthand, further solidifying your connection with the language. This immersive experience can be challenging yet rewarding as a learner, quickly propelling your proficiency to new heights.
Join a Language Exchange Group
Joining a language exchange group presents an exceptional opportunity to practice and improve your French conversational skills. In these groups, you connect with other language learners or native speakers interested in learning your native language.
As a result, it's a mutual exchange where you converse in both languages, enhancing fluency and fostering cultural understanding. This practice allows for real-world application of what you've been studying and provides a platform for constructive feedback.
By speaking with native or proficient French speakers, you can improve your pronunciation, expand your vocabulary, and gain a better grasp of idiomatic expressions and colloquial language. Language exchange groups can also offer a supportive community of fellow language learners, making the journey to fluency less daunting and more enjoyable. Hence, being a part of such a group significantly supplements your French learning journey.
Consume French Media
Consuming French media is a highly effective method to immerse yourself in the language while not physically being in a French-speaking country. By watching French films, TV shows, and news, or listening to French music and podcasts, you expose yourself to authentic language usage, contemporary slang, and different accents.
Reading French books, newspapers, and magazines can dramatically improve reading comprehension and vocabulary. These activities also provide valuable cultural insights, helping you understand the context in which certain words or phrases are used. Be proactive in your media consumption:
Write down new words and phrases.
Attempt to understand the content without subtitles.
Try to mimic the pronunciation.
With the internet, many French media are readily accessible, making language learning more engaging, fun, and effective. Hence, incorporate French media into your daily routine to enhance your language skills and cultural understanding.
Use Flashcards
Flashcards are incredibly effective for memorizing new French vocabulary and phrases. They allow for quick, repetitive review, facilitating information transition from short-term to long-term memory. Flashcards can be used anywhere, anytime, making them a convenient tool for continuous learning.
It's advisable to use them in conjunction with the Spaced Repetition System (SRS) to enhance their effectiveness. This learning technique involves increasing intervals between subsequent reviews of previously learned material to optimize memory retention. Most language learning apps have built-in SRS flashcards.
Also, consider creating your flashcards, as writing out the cards can further reinforce learning. Always include an example sentence on the card to provide context for the word or phrase. Employing flashcards in your studies, thus, can significantly boost your French vocabulary acquisition.
Remember to stay consistent, practice daily, and embrace the process. Above all, make learning fun and engaging. So, why wait? Begin your exciting journey to French fluency today – every word, every phrase, and every sentence you learn brings you one step closer!