Findings from studies by Pew Research Center reveal that in the United States alone, 23 percent of children younger than 18 only live with one parent. This is the highest rate for single-parent households in the world. Women lead an estimated 81 percent of these households, while the remaining 19 percent see men leading their own single-parent households.
Being the sole adult in the household involves different financial, physical, and even emotional challenges than the usual family setup. Balancing the responsibilities of work, childcare, and finances can take a toll on single parents, so they must have access to the proper resources that lighten their loads.
Improving Access to Support
The best way to make sure single parents can manage their load is by helping them find reliable avenues for support. These are three approaches to accomplish this:
1. Lead Them to the Right Avenues for Financial Assistance
Being the sole adult in the household means distributing financial sources to pay for essentials, monthly bills, and childcare. While a significant amount of a single parent's earnings usually come from their income from work, others also receive child support from a co-parent.
Regarding child support, it is important that the custodial parent understands how to apply for it. There needs to be communication with the noncustodial parent to establish the terms of the case. It is wisest to seek assistance and protection from a single parent in conflict with a noncustodial parent from a childcare support center.
There are also instances in which single parents need assistance with managing specific financial responsibilities, such as filing tax returns. Many state tax debt relief services offer consultations to manage unfiled taxes and tax debt to avoid penalties.
2. See That They Have People and Groups to Seek Help and Advice From
Single parents must also have opportunities to meet fellow parents in similar positions. These groups allow them to explore and find solutions for specific challenges unique to those in their situation.
One challenge is finding the time to have physical meetings, especially for single parents who juggle various responsibilities every day. Those who prefer not to or cannot go out for meetings can join online support groups instead. There are many websites geared toward helping both single mothers and single fathers.
Options for local support groups will vary per area. However, these in-person groups usually employ counselors or therapists to lead sessions. Topics for tackling and discussion methods will also depend on facilitators.
3. Make Sure They Receive Emotional Support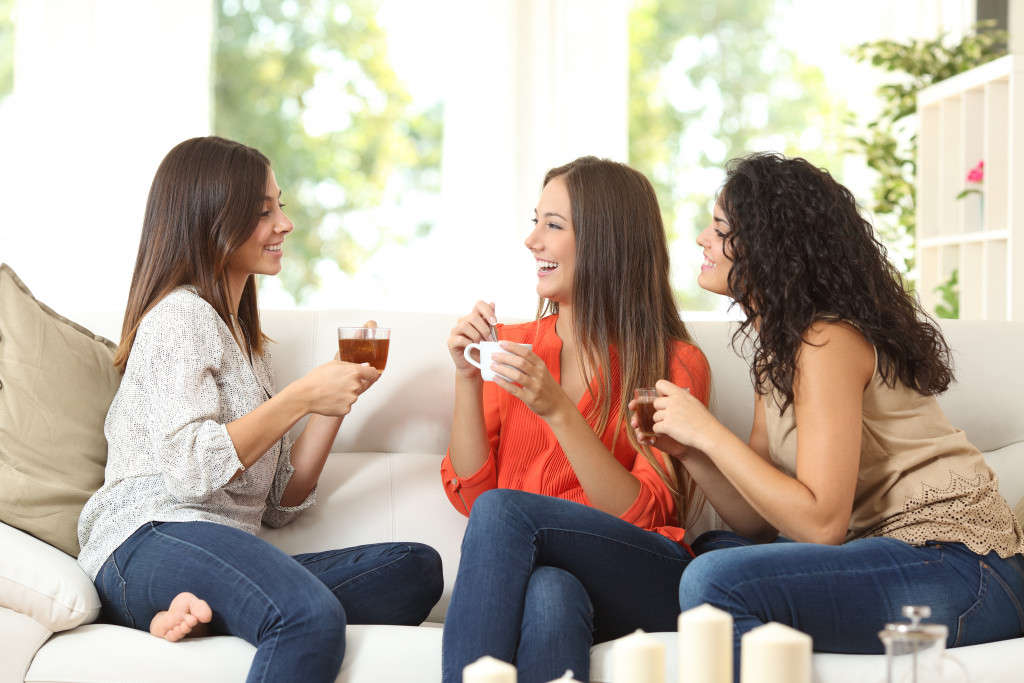 Finding people who can help answer questions about being a single parent is a significant concern. It is also about having open emotional outlets to help single parents express their worries about life without being judged.
Family can be a good source of emotional support. Still, there are occasions when single parents have strained relationships with other family members. Friends are another option, as there are usually fewer emotional complications when speaking with friends.
In instances where professional help may be necessary, therapists can walk single parents through various feelings, whether burnout, embarrassment, or guilt. They can then offer healthy coping methods.
There are also parenting hotlines for parents who prefer speaking to someone over the phone instead. These connect single parents to trained professionals who can listen to their concerns and provide emotional support.
What Single Parents Should Know
Life as a single parent can be a struggle, but helpful advice for daily tasks helps reduce the burden. Here are a few to get you back on track:
Structure helps reduce stress: First, following a schedule daily reduces stress dramatically. A routine conditions a child to remember hard times for studying, eating, washing up, and sleeping, which allows a single parent less time having to take care of this. This structure also helps the parent feel more prepared about the day regardless of its busyness.
Discipline is an integral part of childcare: The risk of taking on numerous responsibilities along with child care is becoming lax during the child's earlier years. Rules teach children to respect their parents and teach them discipline. As a parent, you must enforce this when your children are still young. The older and more responsible they become, the fewer rules a parent needs to give.
Self-care is essential to parenting: Finally, single parents should not neglect their own physical and mental health in favor of other matters. Aside from having days to rest from work, a good diet and exercise are musts to stay healthy in body and mind.
Single parents face the burden of raising their families and managing their households on their own. Luckily, there are many avenues single parents can take to ease their burdens.